LET'S TALK NUMBERS.
Stats Canada reported that 2.9 million people were self-employed in 2018, up from 1.2 million in 1976. Self-employed workers accounted for 15% of total employment, up from 12% decades earlier.
The income numbers are a bit dated, but as of 2004, Stats Canada reported average annual earnings for self-employed people was $55,600 vs $40,900 for employee status workers.
A more recent study from Monster.ca confirmed a similar trend. Over 35% of respondents said they earned at least 25% more, while many others reported they made about the same as employees.
The other factor you need to consider is that the income earned from self-employment is not the same. Unlike employees, self-employed business owners get to deduct expenses against their revenue, which often leads to greater NET profits.
There's also a load of favourable tax advantages, especially if your business is incorporated, but that is a whole other topic for another day.
MY $0.02.
Let me close with my personal thought process and story on the subject.
My motivation for becoming an entrepreneur was driven completely by having control over my time and income. I've held a variety of jobs in different industries. No matter what the job was, after enough time I always ended up unsatisfied with a feeling of not "being where I wanted to be".
In my late twenties I realized that it had nothing to do with salary, or title, and had everything to do with my drive to compete and constantly advance. Working for someone else simply didn't provide me with advancement opportunities quick enough, and I had no control over increasing my income to what I felt I deserved based on my work ethic.
So, why finance Ben? What happened to your sports background?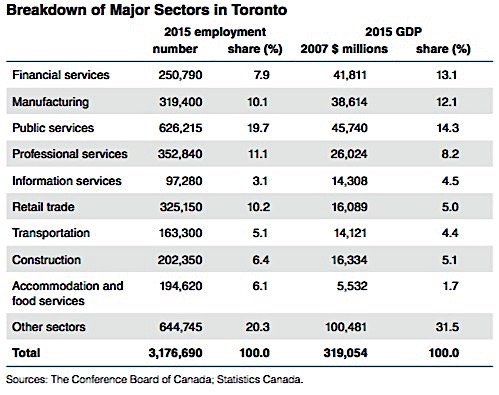 Well, to put it simply, I didn't see a way forward in the sports industry that would allow me to fulfill my core career philosophies. I had taken finance & economics courses in university and always did well. I enjoyed talking about money and looking at statistics and data. But oddly enough, neither of these were the primary drivers for my choice.
I needed a business that would allow me to have no limit on my earning potential, complete control over my advancement, and most importantly, doing something meaningful that would help people. I always enjoyed sales and building relationships, so these were also important factors.
It also didn't hurt that according to the Canadian Securities Institute, in 2019 most investment advisors earned $100,000 annually after 3-5 years. Experienced top performers in the industry earned upwards of $500,000 annually. So, the potential for a big income was there if I worked hard. Check.
There was, and still is, an apparent opportunity in the financial service industry in Canada (i.e. loads of demand). I kept reading about the massive opportunity with the biggest generational wealth transfer happening in the next couple of decades (psst…it's already happening).
I also found that small business (less than 100 employees) was a target market that was underserved and often ignored when it came to financial services. BDC reported that in 2019, there were 1.1 million small businesses in Canada, 55% of which had fewer than 4 employees.
Along the same lines, reports show that less than 40% of Canadians have workplace retirement support. Employer pensions are going by the wayside and mostly only exist in very large companies or government institutions. Stats show that Canadians are not saving enough for retirement on their own, and let's be blunt, the Canadian Pension Plan (CPP) and Old Age Security (OAS) will basically have you retiring in poverty.
The last trigger point for me was hearing that the debt ratio in Canada is over 170% (i.e. Canadians spend $1.70+ for every $1 they earn…yikes!). Granted, a lot of this is mortgage debt, but still, this means people are over-leveraged and buying more house than they can afford.
I saw all of these issues as problems that needed to be fixed and COULD be solved through education and greater financial literacy. I figured I had the skills and desire to do this, so I took the plunge.
It's now been 4 years and I'm still feeling like I'm only just getting started.  I've been able to help a bunch of people and businesses thus far, but I have a long way to go to have a greater impact. If you're interested in joining me on the journey, reach out and let's have a chat to see if finance is right for you.
It's an awesome feeling to be in control of your time and income. Running a business has its challenges and rewards, but ultimately, I couldn't see myself going back to working as an employee building someone else's dream.
If you want to chat about whether starting your own business is right for you, connect with me and let's have a chat. Entrepreneurship is one of my favourite topics to discuss so I'm always down to have a chat and offer my perspective.
Thanks for reading! Catch you soon.